Find a Job Support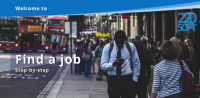 Find a Job Support is a suite of three guides designed to help anyone seeking new employment.
You will be given tips for every aspect of facing redundancy and looking for employment together with step-by-step guides to help you to navigate the government's Universal Credit and Find a Job websites.
This resource requires a library card to use it.
Open Resource