Oxford Dictionary of National Biography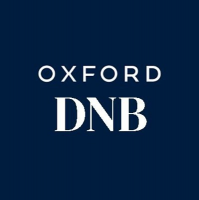 The Oxford Dictionary of National Biography (Oxford DNB) is the national record of men and women who have shaped British history and culture, worldwide, from the Romans to the 21st century. The Dictionary offers concise, up-to-date biographies written by named, specialist authors. It is overseen by academic editors at Oxford University, UK, and published by Oxford University Press.
To access: click on Open Resource below. In the "Login with library card" field type in NCLE followed by your library card number (without any spaces).
This resource requires a library card to use it.
Open Resource